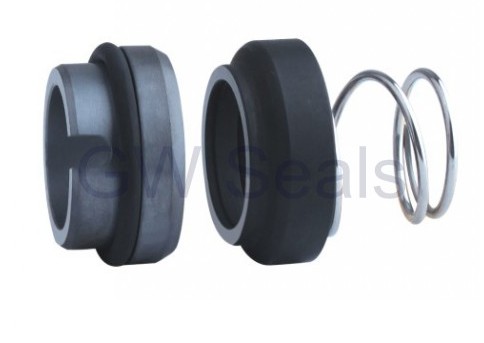 Specifications
1)we are machanical seal manufacture.
2)good price and high quality
3)promot delievery and long time life
4)past test


mechanical seal M2N use in water ,waste water,submersible and chemicalpumps and equipment.
To suit mediums such as oil,water and weak corrosive liquid.
M1 industrialmechanical seal applications
temperature:-20-150degree
pressure:1.0Mpa
speeds:13m/sec


1)Dependent of direction of rotation
2) Single seal, Unbalanced,
3)Conical spring
4)ISO9001
This mechanical seal, for industrial pump, with advanced designer & manufacturer of mechanical seal, the range involves in: industrial pump mechanical seal, mixer and agitator seal, cartridge seal, metal bellows seal, auto cooling pump seal and auto air-condition compressor lip seal. Our products can replace the mechanical seals and be widely used in petroleum, chemistry, refinery, paper making, pharmacy, power and auto industry.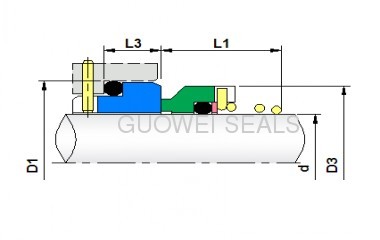 | | | | | |
| --- | --- | --- | --- | --- |
| Size | D3 | D1 | L1 | L3 |
| 10 | 20.0 | 21.0 | 17.5 | 10.0 |
| 12 | 22.0 | 23.0 | 17.5 | 10.0 |
| 14 | 25.0 | 25.0 | 17.5 | 10.0 |
| 16 | 27.0 | 27.0 | 19.5 | 10.0 |
| 18 | 30.0 | 33.0 | 20.5 | 11.5 |
| 20 | 32.0 | 35.0 | 22.0 | 11.5 |
| 22 | 35.0 | 37.0 | 23.5 | 11.5 |
| 24 | 38.0 | 39.0 | 25.0 | 11.5 |
| 25 | 40.0 | 40.0 | 26.5 | 11.5 |
| 28 | 43.0 | 43.0 | 26.5 | 11.5 |
| 30 | 47.0 | 45.0 | 25.0 | 11.5 |
| 32 | 48.0 | 48.0 | 28.5 | 11.5 |
| 35 | 53.0 | 50.0 | 28.5 | 11.5 |
| 38 | 56.0 | 56.0 | 32.0 | 14.0 |
| | | | | |
| | | | | |