High Performance O-ring Mechanical Parallel Spring Seal for Pump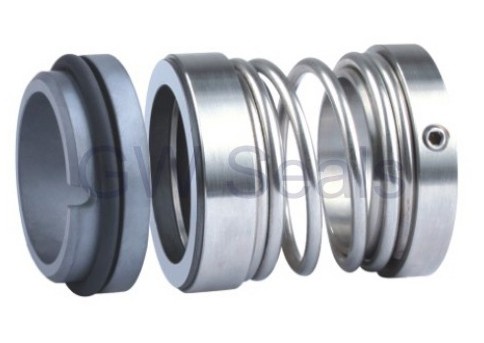 This mechanical seal range is designed for universal application and the interchangeable parts concept is ideal forthrust ring is retained by the drive lugs preve stock rationalization.The seal faces are loosely inserted and can be easily exchanged, the nting the spring falling out.Other special technical features include stationary seal stop and limitatlion of spring stroke to prevent excessive carbon wear.


Characteristics:
High and low temperature resistant, acid-alkali resistant, ozone resistant,aging resistant, weather resistant, good insulation property, anti-toxic, good air-permeable, etc.

Application:
Automobile,electrical appliance,mechanical,industrial,medical,trains,motocycles,trucks,buses,household,
construction,automobile,agricutural machinery and any equipments.

Size tolerance:
Exactly upon your request or standard tolerance.

Strong point:
We have our own mold center, can develop most kinds of high tech requireds.

Our company provide customers leading mail-order service,For enterprises to save your valuable time and transport cost,Reduce the cost of product will have a practical effect.
We promise the high quality but competitive price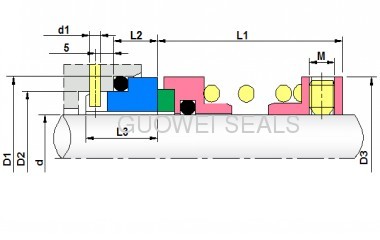 | | | | | | | | |
| --- | --- | --- | --- | --- | --- | --- | --- |
| /Size | D3 | D2 | D1 | d1 | L1 | L2 | L3 |
| GW1527-18 | 32.0 | 27.0 | 33.0 | 3.0 | 35.0 | 10.0 | 17.0 |
| GW1527-20 | 34.0 | 29.0 | 35.0 | 3.0 | 35.0 | 10.0 | 17.0 |
| GW1527-22 | 36.0 | 31.0 | 37.0 | 3.0 | 35.0 | 10.0 | 17.0 |
| GW1527-24 | 38.0 | 33.0 | 39.0 | 3.0 | 40.0 | 10.0 | 17.0 |
| GW1527-25 | 39.0 | 34.0 | 40.0 | 3.0 | 40.0 | 10.0 | 17.0 |
| GW1527-28 | 42.0 | 37.0 | 43.0 | 3.0 | 40.0 | 10.0 | 17.0 |
| GW1527-30 | 44.0 | 39.0 | 45.0 | 3.0 | 40.0 | 10.0 | 17.0 |
| GW1527-32 | 46.0 | 42.0 | 48.0 | 3.0 | 45.0 | 10.0 | 17.0 |
| GW1527-33 | 47.0 | 42.0 | 48.0 | 3.0 | 45.0 | 10.0 | 17.0 |
| GW1527-35 | 49.0 | 44.0 | 50.0 | 3.0 | 45.0 | 10.0 | 17.0 |
| GW1527-38 | 54.0 | 49.0 | 56.0 | 4.0 | 44.0 | 11.0 | 18.0 |
| GW1527-40 | 56.0 | 51.0 | 58.0 | 4.0 | 44.0 | 11.0 | 18.0 |
| GW1527-43 | 59.0 | 54.0 | 61.0 | 4.0 | 49.0 | 11.0 | 18.0 |
| GW1527-45 | 61.0 | 56.0 | 63.0 | 4.0 | 49.0 | 11.0 | 18.0 |
| GW1527-48 | 64.0 | 59.0 | 66.0 | 4.0 | 49.0 | 11.0 | 18.0 |
| GW1527-50 | 66.0 | 62.0 | 70.0 | 4.0 | 47.0 | 13.0 | 20.0 |
| GW1527-53 | 69.0 | 65.0 | 73.0 | 4.0 | 57.0 | 13.0 | 20.0 |
| GW1527-55 | 71.0 | 67.0 | 75.0 | 4.0 | 57.0 | 13.0 | 20.0 |
| GW1527-58 | 78.0 | 70.0 | 78.0 | 4.0 | 57.0 | 13.0 | 20.0 |
| GW1527-60 | 80.0 | 72.0 | 80.0 | 4.0 | 57.0 | 13.0 | 20.0 |
| GW1527-63 | 83.0 | 75.0 | 83.0 | 4.0 | 57.0 | 13.0 | 20.0 |
| GW1527-65 | 85.0 | 77.0 | 85.0 | 4.0 | 67.0 | 13.0 | 20.0 |
| GW1527-68 | 88.0 | 81.0 | 90.0 | 4.0 | 64.7 | 15.3 | 22.0 |
| GW1527-70 | 90.0 | 83.0 | 92.0 | 4.0 | 64.7 | 15.3 | 22.0 |
| GW1527-75 | 99.0 | 88.0 | 97.0 | 4.0 | 64.7 | 15.3 | 22.0 |
| GW1527-80 | 104.0 | 95.0 | 105.0 | 4.0 | 74.3 | 15.7 | 22.5 |
| GW1527-85 | 109.0 | 100.0 | 110.0 | 4.0 | 74.3 | 15.7 | 22.5 |
| GW1527-90 | 114.0 | 105.0 | 115.0 | 4.0 | 74.3 | 15.7 | 22.5 |
| GW1527-95 | 119.0 | 110.0 | 120.0 | 4.0 | 74.3 | 15.7 | 22.5 |
| GW1527-100 | 124.0 | 115.0 | 125.0 | 4.0 | 74.3 | 15.7 | 22.5 |