1.Stationary ring
2.With headrest
3.High backrest
4.Can the provide of sample
5.Competitive price
Features
1.Low density; High strength;
2.Low thermal expansion;
3.High thermal conductivity ;
4.High hardness; High elastic modulus.
Hot Sale Stationary Ring
We are professional manufacturer, and also take over the design, development and production of some special machinery as per clients' requests. Our overseas markets mainly include Europe, Afria, North America, South America, Australia, New Zealand, Southeast Asia and other countries and regions. Our company has obtained ISO9001:2008 and 3Ccertifications.The installation of our products on different types vehicles showed that their function and peformance are all very good.At present the driver's seat in our company is of great variety,best quality and lowest price.and We can provide any spare parts in 24 hours as well as the best service for you.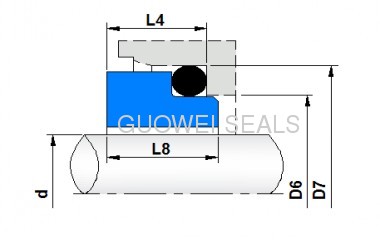 | | | | | | |
| --- | --- | --- | --- | --- | --- |
| /SIZE | d | D6 | D7 | L4 | L8 |
| GWBO-14 | 14 | 21 | 25 | 6.6 | 12.8 |
| GWBO-16 | 16 | 23 | 27 | 12.0 | 12.8 |
| GWBO-18 | 18 | 27 | 33 | 12.0 | 14.5 |
| GWBO-20 | 20 | 29 | 35 | 13.5 | 14.5 |
| GWBO-22 | 22 | 31 | 37 | 13.5 | 14.5 |
| GWBO-24 | 24 | 33 | 39 | 13.5 | 14.3 |
| GWBO-25 | 25 | 34 | 40 | 13.3 | 14.0 |
| GWBO-28 | 28 | 37 | 43 | 13.0 | 13.5 |
| GWBO-30 | 30 | 39 | 45 | 12.5 | 13.0 |
| GWBO-32 | 32 | 42 | 48 | 12.0 | 13.0 |
| GWBO-33 | 33 | 42 | 48 | 12.0 | 13.0 |
| GWBO-35 | 35 | 44 | 50 | 12.0 | 13.0 |
| GWBO-38 | 38 | 49 | 56 | 12.0 | 14.0 |
| GWBO-40 | 40 | 51 | 58 | 13.0 | 14.0 |
| GWBO-43 | 43 | 54 | 61 | 13.0 | 14.0 |
| GWBO-45 | 45 | 56 | 63 | 13.0 | 14.0 |
| GWBO-48 | 48 | 59 | 66 | 13.0 | 14.0 |
| GWBO-50 | 50 | 62 | 70 | 13.0 | 14.5 |
| GWBO-53 | 53 | 65 | 73 | 13.5 | 14.5 |
| GWBO-55 | 55 | 67 | 75 | 13.5 | 14.5 |
| GWBO-58 | 58 | 70 | 78 | 13.5 | 14.2 |
| GWBO-60 | 60 | 72 | 80 | 13.5 | 14.2 |
| GWBO-63 | 63 | 75 | 83 | 13.5 | 14.2 |
| GWBO-65 | 65 | 77 | 85 | 13.5 | 14.2 |
| GWBO-68 | 68 | 81 | 90 | 13.5 | 14.2 |
| GWBO-70 | 70 | 83 | 92 | 13.5 | 15.2 |
| GWBO-75 | 75 | 88 | 97 | 14.5 | 15.2 |
| GWBO-80 | 80 | 95 | 105 | 14.5 | 15.7 |
| GWBO-85 | 85 | 100 | 110 | 15.0 | 15.7 |
| GWBO-90 | 90 | 105 | 115 | 15.0 | 15.7 |
| GWBO-95 | 95 | 110 | 120 | 15.0 | 15.7 |
| GWBO-100 | 100 | 115 | 125 | 15.0 | 15.7 |