.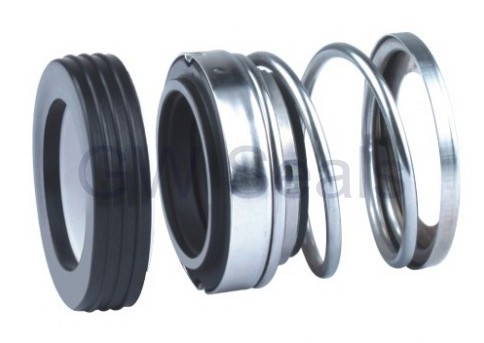 Descriptions:

mechanical seals for pumps type FBD
2.high quality
3.fast delivery
4.competitive price
mechanical seals for pumps type FBD
Specifications
1.Single seal
2.Unbalanced
3.Independent on direction of rotation
4.Rubber bellows
Mediums to be sealed : water, oil etc . moderate corrosive and below medium
Pressure : ≤1.4MPa
Temperature : -20 oC to 150oC
Linear velocity : ≤ 15m/ S


FBD mechanical seal series is uneasy to be blocked because of its
single spring structure. It has advanced rotating ring floatability
and reduced compensational resistance. This series is suitable
for oil,water, and other weak corrosive medium.
| | | | | |
| --- | --- | --- | --- | --- |
| Metric Size | D3 | D1 | L1 | L2 |
| | | | | |
| 16 | 34.00 | 30 | 25 | 8.0 |
| 18 | 36.80 | 32 | 25 | 8.0 |
| 20 | 38.80 | 34 | 25 | 8.0 |
| 22 | 41.50 | 36 | 25 | 8.0 |
| 25 | 44.80 | 39 | 26 | 8.0 |
| 28 | 48.50 | 43 | 26 | 8.0 |
| 30 | 52.00 | 48 | 26 | 8.0 |
| 35 | 57.00 | 53 | 30 | 10.0 |
| 40 | 67.00 | 58 | 34 | 10.0 |
| 45 | 73.00 | 63 | 36 | 10.0 |
| 50 | 79.00 | 68 | 41 | 10.0 |
| 55 | 84.00 | 73 | 41 | 12.0 |
| 60 | 90.00 | 79 | 41 | 12.0 |
| 65 | 98.50 | 86 | 49 | 12.0 |
| 70 | 103.50 | 91 | 52 | 12.0 |
| 75 | 110.50 | 96 | 52 | 12.0 |
| 80 | 120.00 | 105 | 56 | 14.0 |
| 85 | 125.00 | 110 | 56 | 14.0 |
| 90 | 132.00 | 115 | 56 | 14.0 |
| 95 | 137.00 | 120 | 56 | 14.0 |
| 100 | 144.00 | 125 | 62 | 14.0 |
| 110 | 157.00 | 135 | 62 | 16.0 |
| 120 | 169.50 | 145 | 72 | 16.0 |